Applications of Structural Fire Engineering    ASFE'15
on Thursday 15th and Friday 16th October:
ART WORKSHOP DEŠA (half day trip)
Visit to non-governmental organization DEŠA, which through its workshops and projects actively participate in preservation of cultural heritage of Dubrovnik region. Today it has over 250 members.
The participants will have a chance to join the following workshops:  
preparation of autochthonous delicacies of Dubrovnik region
embroidery workshop characteristic to the Dubrovnik area
Each workshop last 1 hour and is organized in the same place, which can welcome up to 30 persons. The workshops last continuously for 2 hours depending on the participants' wishes. Participants can join the workshops that interest them the most.
During the preparation of delicacies, guests are allowed to participate. What they make, they can take with themselves. During the embroidery workshop, guests will get samples and they will be able to try to make something by themselves.
PRICE: 42 EUR          Minimum 20 pax.
Price includes: bus ride, guide, workshops as stated above.
OLD MILL IN KONAVLE AND SILK WOKSHOP IN AR ATELIER IN KONAVLE (half day trip)
Trip to Konavle with the Old Mill visit, built on the river Ljuta in Konavle. During the sightseeing, the owner will tell the short story about the mill history and will present how the mill works. After the mill sightseeing, drive to the atelier of Dubrovnik famous painter, Antonia Ruskovic, where she will present how silk was produced in old days. Traditionally, an important fabric in the Dubrovnik area, silk has widely been used for folk costumes and embroidery, particularly in the region of Konavle. Silk is produced by silkworms which are fed on mulberry tree leaves. Several families in the Konavle region are nowadays engaged in culture and production of silk.
After the silk presentation and workshop, drive back to Dubrovnik with a short stop in a picturesque town Cavtat. 
PRICE: 40 EUR          Minimum 20 pax.
Price includes: bus ride, guide, old mill visit, silk workshop in AR Atelier in Konavle.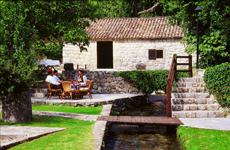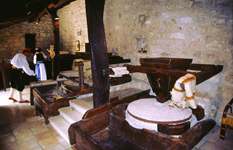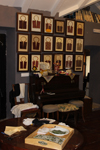 TRSTENO AND ORAŠAC (half day trip)
First visit  will be Arboretum in Trsteno, one of the oldest examples of garden architecture in Croatia, over 500 years old. Arboretum is famous for its historical park and collection of over 300 Mediterranean and exotic plants. During the visit of Arboretum, guests will have a chance to enjoy in beautiful landscape including summer residence, aqueduct and baroque fountain. After Arboretum sightseeing, drive to household Dubelj in Orasac and visit the preserved old mill. The owner will present how olive oil was produced in old days. Tour through the household with a snack and glass of wine.
PRICE: 35 EUR          Minimum 20 pax.
Price includes: bus ride, guide, entrance to Arboretum Trsteno, visit to household Dubelj in Orasac.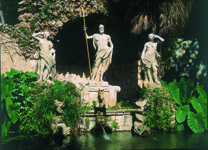 For booking and any further information, please contact Ms. Dragana Kristic (dragana@aragosa.hr).